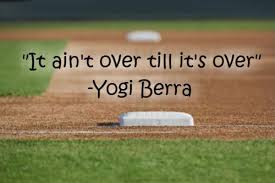 CENTRAL MISSOURI ATHLETIC ASSOCIATION
(CMAA)
Board/Commissioners/Representatives
PRESIDENT:
ERIKA WILDENHAIN
HALLSVILLE
VICE PRESIDENT:
FREEDOM POLLARD
STURGEON
SECRETARY:
BRYCE ARNOLD
ASHLAND
TREASURER:
ALISHA TIMBROOK
HARRISBURG
TOWN COMMISSIONERS:
NORTH CALLAWAY: MATT SPEIGHT
SOUTH CALLAWAY: KELSEY LAUF
NEW BLOOMFIELD: MARENDA LYKE
HARRISBURG: ALISHA TIMBROOK
STURGEON: FREEDOM POLLARD
HALLSVILLE: ERIKA WILDENHAIN
CENTRALIA: ERLE BENNETT
ASHLAND: BRYCE ARNOLD
About

The Central Missouri Youth Baseball League was organized in January, 1961 at a meeting in Fulton, Missouri, with Paul Mattern (Holts Summit), Bob Sappington (Ashland), and Wallace Hill (Fulton), meeting and adopting the original rules. Girls' Softball was added in 1964 at a meeting in Ashland, Missouri. The League changed its name to Central Missouri Athletic Association (CMAA) at a meeting held in Hartsburg, Missouri in 1967. The tee-ball divisions for boys and girls were added in 1982.
Central Missouri Athletic Association is devoted to fair play and sportsmanship. Our number one priority is that players who choose to play in our league enjoy their experience and create lasting, positive memories. We expect that all participants in our league including Coaches, Players, Parents and Officials have the same mindset and contribute to building the exceptional experience for all those involved in the game.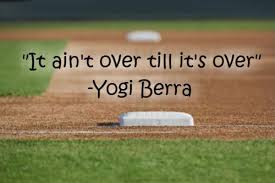 CENTRAL MISSOURI ATHLETIC ASSOCIATION
(CMAA)
Board/Commissioners/Representatives
PRESIDENT:
ERIKA WILDENHAIN
HALLSVILLE
VICE PRESIDENT:
FREEDOM POLLARD
STURGEON
SECRETARY:
BRYCE ARNOLD
ASHLAND
TREASURER:
ALISHA TIMBROOK
HARRISBURG
TOWN COMMISSIONERS:
NORTH CALLAWAY: MATT SPEIGHT
SOUTH CALLAWAY: KELSEY LAUF
NEW BLOOMFIELD: MARENDA LYKE
HARRISBURG: ALISHA TIMBROOK
STURGEON: FREEDOM POLLARD
HALLSVILLE: ERIKA WILDENHAIN
CENTRALIA: ERLE BENNETT
ASHLAND: BRYCE ARNOLD